Eduroam CAT provides an easy setup of Eduroam profile for the following operating systems:
Microsoft Windows 8, 8.1
Microsoft Windows 7
Microsoft Windows Vista
Microsoft Windows XP Service Pack 3
Apple Mac OS X Yosemite
Apple Mac OS X Mavericks
Apple Mac OS X Mountain Lion
Apple Mac OS X Lion
Apple iOS mobilne naprave (iPhone, iPad, iPod touch)
Linux
Installer from one organization will not work for users from other organizations, so be sure to use the installer for the organization that assigned you username. If your organization is not on the list, Eduroam CAT can not be used. In this case, follow the procedure for manual configuration.
Setup procedure:
ADVICE:
Before installing a new profile, remove any previously installed profiles for connecting to Eduroam. Old profiles can in some cases cause malfunctions.
CAT is located on the website https://cat.eduroam.org/. Follow the hyperlink and then click the button "eduroam user: download your eduroam installer".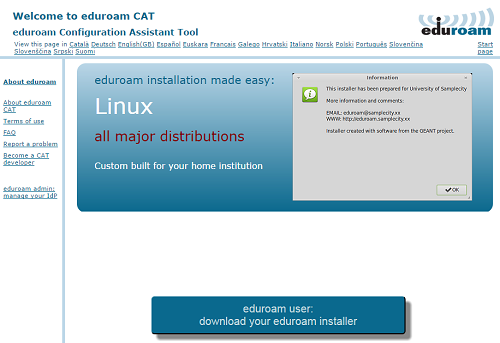 Select your home organization in the highlighted window.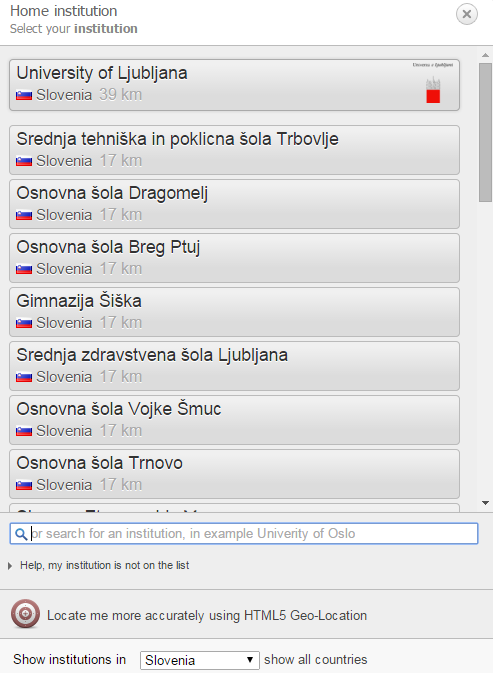 Afterwards you select a usergroup (if needed) and operating system for which you will download the installer.
The site also provides you with contact information about your home organisation, which you can use in case you encounter a problem.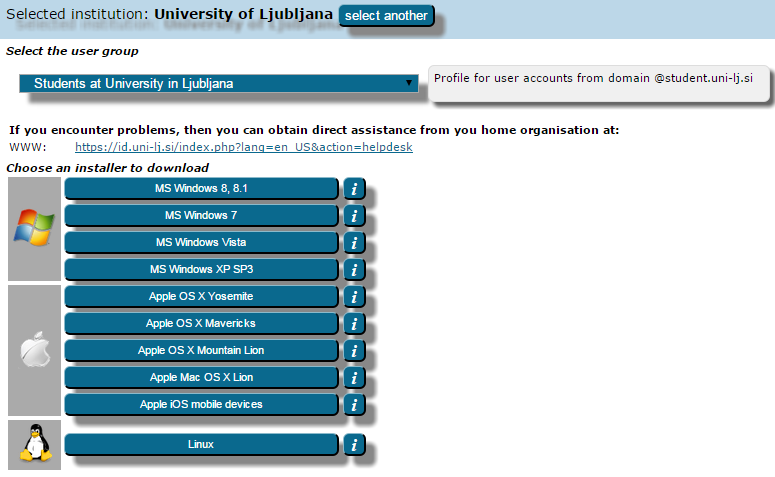 Run the downloaded installer to finalize the procedure. You can find detalied instructions on how to set up CAT on iOS7 and Mac OS X Mavericks below: