ARNES – connecting Slovenian knowledge for 20 years
Thursday, 29. 11. 2012 11:31
Today, 29 November 2012, we mark 20 years of ARNES, the Academic and Research Network of Slovenia, with a professional-educational meeting and a short ceremony. During this period, ARNES has made an important contribution to the Slovenian research and education community, and to Slovenian society as a whole.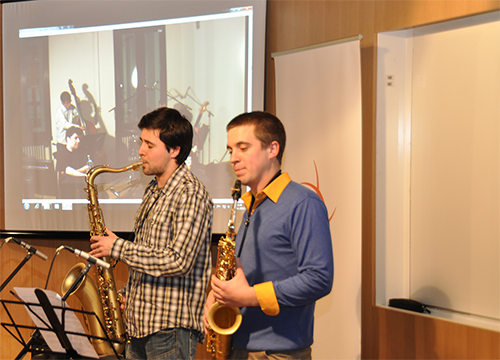 ARNES, which today connects over 1,000 organisations with nearly 200,000 users in education, research and culture, was previously best known to the public by the email address @guest.arnes.si. Today it offers users state of the art services in the fields of networks, cloud computing, multimedia etc. In addition to operating the .si domain, another key concern is online security for users and the transfer of knowledge to users.
At today's meeting, to which we invited research, education and culture specialists in informatics and computing, Slovenian and foreign speakers described examples of good practice in the implementation of ICT solutions. This was followed by a round table on the role of ARNES in the Slovenian education, research and cultural environments. In a lively round table debate, participants confirmed the importance of ARNES' role in the past, and also suggested challenges for the next 20 years – both for ARNES itself and for the whole Slovenian research and education community. During the closing session, which was opened by minister Dr Žiga Turk, we had the opportunity to host Ms Dorte Olesen, president of the NREN Policy Committee, which takes strategic decisions on the operation of European research and education networks. Participants also heard a concert, in which musicians in Ljubljana and Trieste performed together using modern technology. Since our network is built primarily by people, we also took the opportunity to thank everyone who has helped us to informatize the Slovenian research and education environment. Dr Danilo Türk, President of Slovenia, also offered his congratulations on our anniversary.
The best answer to how ARNES will develop in future is offered by ARNES director Marko Bonač: "As an important link in the European education and research network, we will strive to transcend borders, and even today we already provide services that will help Slovenia to remain a leader in global research and education".
Videos of the event are available on the ARNES multimedia server. You can find out more about the history of ARNES and its services in the brochure we prepared for this occasion.