Opening of the first free mass online course on safe internet use
Monday, 17. 11. 2014 9:00
On Wednesday, 12 November 2014, the first ARNES free mass online course on safe Internet use was launched. The course consists of short videos, interesting materials and quizzes and is intended both for beginner Internet users and those who are already familiar with safe Internet use. A three-week course allows you to choose your own weekly load and you will receive a Smart Internet User badge upon completion of the course.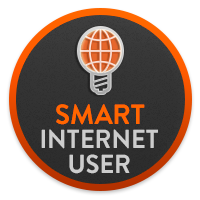 During this free course, which is based on the European Digital Competence (DIGCOMP) framework, you will find out how to protect yourself from viruses and other online frauds, as well as what to do if you or people close to you become addicted to social media such as Facebook. During the entire course, you will also be able to share your Internet use experience with friends and acquaintances.
The course has been developed in close cooperation with numerous organisations, including the National Education Institute of the Republic of Slovenia, the Faculty of Education at the University of Ljubljana, SAFE-SI and Safe on Internet projects, and is one of the first examples of such cooperation in Slovenia.