ARNES 2015 Conference – Safe and Comfortable e-learning (27 May 2015)
Friday, 10. 4. 2015 15:11
So now we will also have "electrical" school bags. And given the fact that ARNES is also involved in the e-School Bag project, this is a good enough reason to give this year's ARNES Conference(conference registration) within the framework of the SIRikt a slightly more educational bent.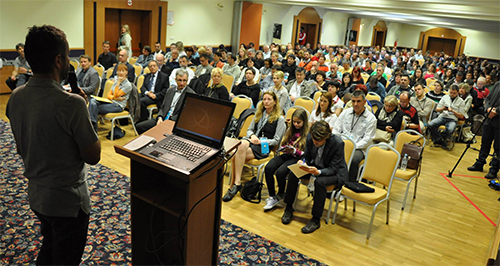 Teaching at all levels through the use of e-content and e-services requires teaching methods to be customised in order to become more dependent on accessible and user-friendly technology, as well as reliable infrastructure. The importance of safety and security at all levels – from secure networks to safe online behaviour – is coming to the fore, and also requires schools to take a comprehensive approach.
As usual the ARNES Conference will primarily address the practical aspects at hand by sharing information on the latest developments and experience gained (also through the project) and on what we have learned.  We will take a closer look at the ways to simplify our work and remind ourselves that cultural content also belongs in school bags.
The ARNES Conference will host three new events – "Lunch with an expert", where ARNES staff will answer all your questions in a casual atmosphere, the "Safe internet use competition awards" and the "ARNES user community awards". We look forward to meeting you again!