4th Slovenian IPv6 Summit report
Friday, 26. 11. 2010 13:22
Arnes, the Go6 Institute and LTFE jointly organised and successfully staged the 4th Slovenian IPv6 Summit on 24 November 2010. Apart from renowned Slovene experts, the main speaker Patrik Fältström, and Daniel Karrenberg, who chaired the technical discussion, drew the most attention.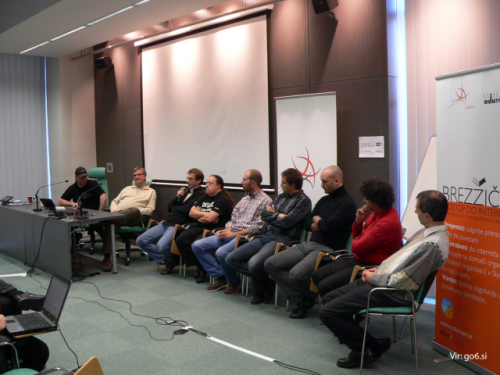 In his keynote speech Patrik Fältström, Senior Consulting Engineer with Cisco Systems and an advisor to the Swedish IT Minister since 2003, emphasising the need to take further steps towards the real introduction of the IPv6 protocol. His speech inspired Daniel Karrenberg, chief scientist at RIPE NCC, who outlined the current situation in Germany and the Netherlands.
Jan Žorž, founder of the Go6 Institute – the Slovenian initiative for the transition to IPv6 – delivered a study on the transition to IPv6 to Davor Šoštarič, representative of the Ministry of Higher Education, Science and Technology. In the study, a team of 8 authors answered 11 key questions regarding the introduction of the IPv6 protocol. The authors hope that the study will soon be published and translated into English.
A number of organisations and companies from Slovenia and other countries were represented at the meeting and described some solutions and views on implementing the IPv6 protocol.
Summing up, participants were satisfied with the content presented and the interesting exchanges of views, providing the organisers with an additional incentive to stage the next, fifth Slovenian IPv6 Summit.