20 years of the Slovenian Web at the Network of Knowledge 2013 conference
Monday, 2. 12. 2013 11:10
Today, on Wednesday 27 November 2013, we held ARNES' second Network of Knowledge conference and combined it with events celebrating 20 years of the Web in Slovenia.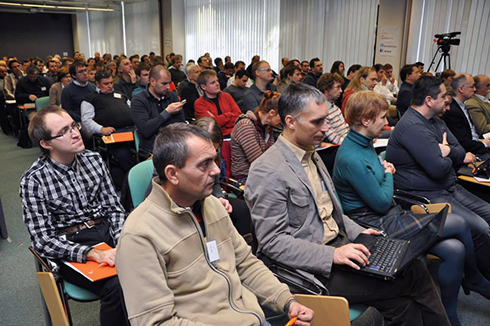 The Network of Knowledge is ARNES' professional conference targeted at information technology and computer professionals in the fields of education, research and culture.
At this year's event we introduced news about ARNES' services, the use of new technologies and examples of advanced users' best practices as well as current web threats. The event was attended by a variety of IT professionals from Slovenian universities and university laboratories, research institutions, school centres and cultural organisations.
We marked the 20th anniversary of the birth of the Web in Slovenia with a short celebration – the opening of a web memorial and a thank you to the author of Slovenia's first Webpage, Mark Martinec of the "Jožef Stefan" Institute.
Video clips from the event are available on the ARNES video portal.