Instructions for Blackberry 9000 Bold
We have tested the connection on Blackberry 9000 Bold, which was kindly lent to us by the company Mobitel d.d
ATTENTION! The following Instructions describe a procedure using the protocol MSCHAPv2 . Connection will not be established if your organization does not use the appropriate infrastructure (FreeRADIUS 2.x)
The data used in the example below is fictional, so replace it with your own during the installation process.
BlackBerry phones are protected with password. Unlock the keyboard and enter your password. Blackberry home screen appears.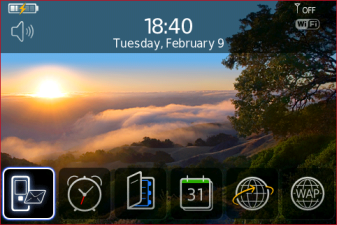 Start by clicking the  
(menu key) button.

In main menu select Manage Connections.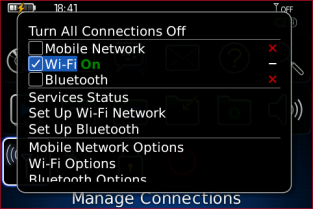 In next menu select Wi-Fi option and wait for a while until status On is displayed.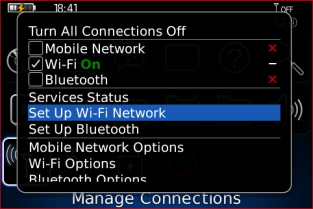 Now select Set Up Wi-Fi Network.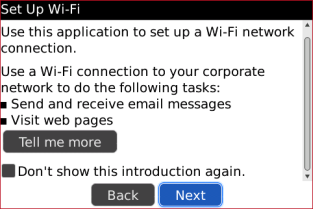 Connection wizard appears. Cilck on the 

button.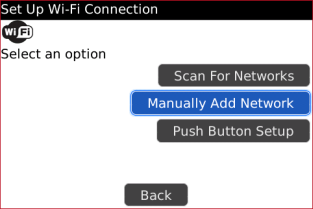 In next window select Manually Add Network option.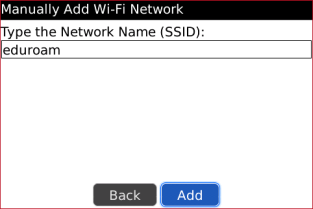 Under SSID write eduroam an click on the 

button.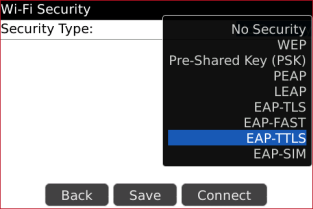 For Security Type chose EAP-TTLS.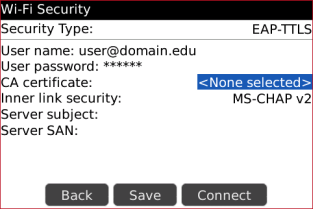 Next you have to enter additional data for connection. In the field User name write your username (in a form of username@organisation_domain.). In the field User password write your password for Eduoroam network.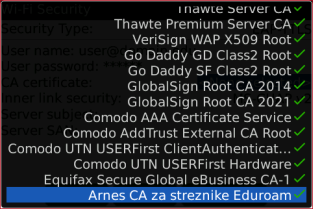 In the field CA certificate click on the <none selected> and select certificate of your organisation. (usually located at the end of list).
Certificate requires installation. For instructions click here.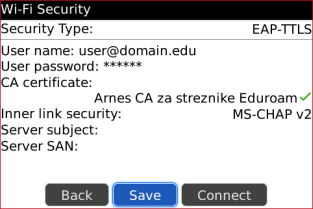 For Inner link security chose MS-CHAP-v2. Click on the 

button.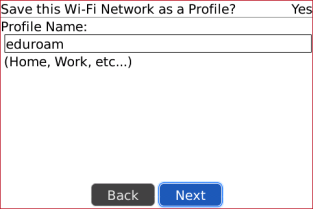 You can save settings as a network profile. Click 

to continue.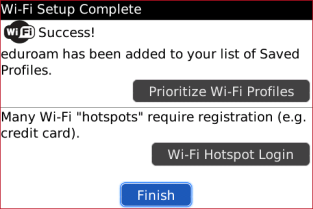 Setup of Eduroam wireless network is completed. Click on the 

button. Connection (when in range) will be established automatically.